---
The 14th edition of the International Symposium on Software Engineering for Adaptive and Self-Managing Systems (SEAMS) was held in Montreal this year, and I had the pleasure of presenting a New Ideas and Emerging Results paper on Partial Feature Interactions. SEAMS is always co-located with ICSE (International Conference on Software Engineering), and the ICSE folks choose a wonderful location in Montreal. I was especially happy that it was within driving distance so I could drag my family along.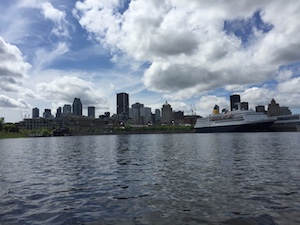 We were able to extend our stay, and explore more of Montreal than I would normally be able to during a conference. A word of warning to other travelers to the area: if your AirBNB host warns you that the parking garage is steep, it is going to be steep. Even going about 1.5 mph, my 3.5 year old son still went "Wheeeeee." I managed to only bottom out once.
Next year SEAMS (and ICSE) is in Seoul. I don't think I will be driving.