---
Our paper on Goal-Based Modeling and Analysis of Non-Functional Requirements is available after being presented at the 22nd International Conference on Model Driven Engineering Languages and Systems (MODELS).
MODELS 2019 was way back in September, but it takes a while for the papers to be posted and (subsequently) a while for me to actually notice.
Public transport in Munich was great. I have never had such an easy time getting to a conference location. But what was really great? The Hofbrauhaus.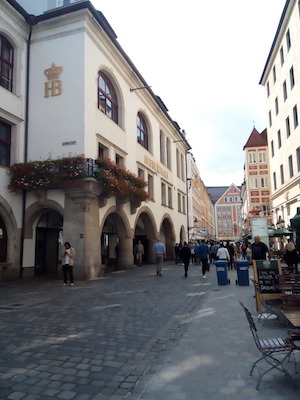 While it was pretty warm to walk around, the Radlers were super refreshing.